'South Park Susan' Turns Herself Into Police After Viral Video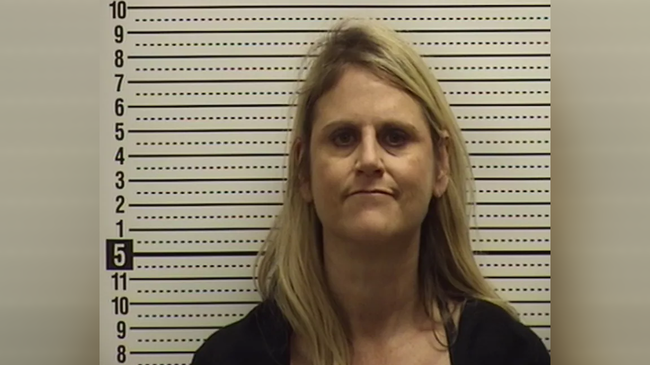 A woman seen harassing two black women in North Carolina in a viral video has turned herself into police after a warrant was issued for her arrest.
Susan Westwood, 51, turned herself into the Sunset Beach Police Department on Saturday nearly two weeks after video of her assaulting and threatening two women in the parking lot of a South Park apartment complex in Charlotte was shared more than 24,000 times. Westwood also called 9-1-1 during the encounter, police say.
Police issued a misdemeanor warrant for Westwood for misuse of the 9-1-1 system, but officers were unable to locate her. Police said she falsely reported that people near her home were attempting to break into some nearby homes.
Westwood was transported to the Brunswick County Sheriff's Department where she was served with the outstanding warrant as well as four other criminal summons. The 51-year-old faces charges of communicating threats and misusing the 9-1-1 network.
The incident began when Leisa and Mary Garris were waiting for AAA and Westwood came up and began harassing them. The verbal exchange was caught on camera as Westwood used foul language and made disparaging remarks about the two black women.
"What are we gonna talk about tonight?" Westwood asks in the video. "Being hot, being beautiful, being white?"
At one point, Westwood can be heard asking the two women if she needs to bring out her concealed weapon.
In the video, Westwood can also be heard bragging about her $125,000 a year job. However, when her employer, Spectrum Cable, became aware of the video, they fired her. Patrick Paterno, a director of public relations with Charter Communications said in a statement that Westwood's behavior was "a blatant violation of Charter's code of conduct and clearly disregards the company's commitment to inclusion and respectful behavior. As such, Ms. Westwood's employment with the company has been terminated, effective immediately."
Photo: Brunswick County Sheriff's Office